MDK Facilities Services
Landscape and Cleaning Maintenance Specialists
We provide professional landscape and cleaning maintenance services for residential and commercial spaces in Stourbridge, Hagley, Pedmore, Halesowen, Dudley, Birmingham, Kidderminster, Bromsgrove, and surrounding areas. Other areas are dealt with upon request.
If you are looking for complete landscaping services designed to help you maintain you open spaces in a neat and tidy fashion. From hedge trimming and lawn care to tree pruning – we can offer high-quality results! Find out more here.
Come rain or shine, our team will clean, cut, and cherish your spaces as if it was our own. We provide our customers complete satisfaction, and our experienced team promise outstanding solutions.
So, if you're in need of reliable landscaping, gardening, and/or cleaning services, get in touch with our team today to discover more on how we can help you.
Commercial with a personal touch
MDK Facilities Services provides you with a solution to suit both your gardening and cleaning services required for your properties needs all from one source. We are dedicated to providing the most cost-effective commercial cleaning service possible, delivering exceptional professionalism and expertise with every job. We specialise in the cleaning of offices, retirement homes and closed communities.
All MDK employees are covered by tradesmen professional insurance for your complete peace of mind.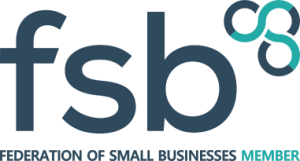 Let the team at MDK Facilities Services answer your cleaning queries
We work hard to provide our customers with a commercial cleaning service that is of the highest possible value. Our staff are friendly, professional and will leave you amazed at the difference we can make. We offer fair and competitive prices whilst maintaining our devotion to best practice by using environmentally safe products.